The Weißer Hirsch – your 4-star hotel in Wernigerode
Welcome to our Ringhotel in the Harz
Why should you spend the most precious days of the year on holiday at our family-run hotel in Wernigerode? Because our centrally-located 4-star hotel in the Harz is the ideal place to stay for a holiday full of enjoyment, wellness and adventure in the region. Whether you are looking for a winter holiday in the Harz mountains, are here on business, want a short break or are planning a wedding in the Harz: at our hotel in the Harz you will find everything you need!
Tradition in the oldest hotel in Wernigerode
The Ringhotel "Weißer Hirsch" is not just one of the most beautiful hotels in Wernigerode, but also the oldest preserved hotel in Saxony-Anhalt!
The long history of this hotel is visible wherever you look – the facade of the hotel in Wernigerode was restored according to historical standards and with plenty of attention to detail – but this does not mean that you will have to miss out on any home comforts: as well as the comfortable rooms and stylish suites, our hotel in Wernigerode also has a large banquet area with conference rooms, a beautiful ballroom as well as a sauna and underground parking.
Find out about the many advantages of our family-run hotel for yourselves. Everyone in Wernigerode and our Hotel "Weißer Hirsch" look forward to your visit!
The Familie Wieland
and the whole "Weißer Hirsch" team
Unforgettable experiences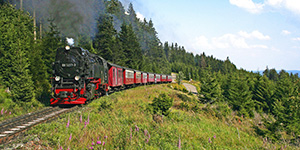 Would you like to experience as much as possible during your holiday? If you, our hotel in Wernigerode is perfect for you! Because Wernigerode is not just located at the foot of the Brocken mountain, but also attracts many visitors to its cultural events and unique excursions. The Wernigerode castle, the Harzer narrow gauge railway or the Brocken mountain are just a few of the many examples ...
Unforgettable events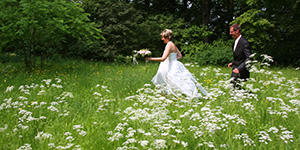 Are you looking for a renowned conference hotel, are planning your wedding in the Harz or would you like to celebrate your birthday in style? In our hotel in Wernigerode we not only provide spacious rooms for your event, but can also help you to organise your event and ensure that you and your guests have a wonderful time. Individual requests can be discussed with the hotel staff ...